The dimensions and weight of SIMB3 is its various states are summarized below.
Fully assembled
Full Length
4.87 m (16 ft)
Distance between sounders
4.20 m (14.17 ft)
Distance to freeboard
~ 1.2 m (3.93 ft)
Required ice hole diameter
0.25 m (10 in)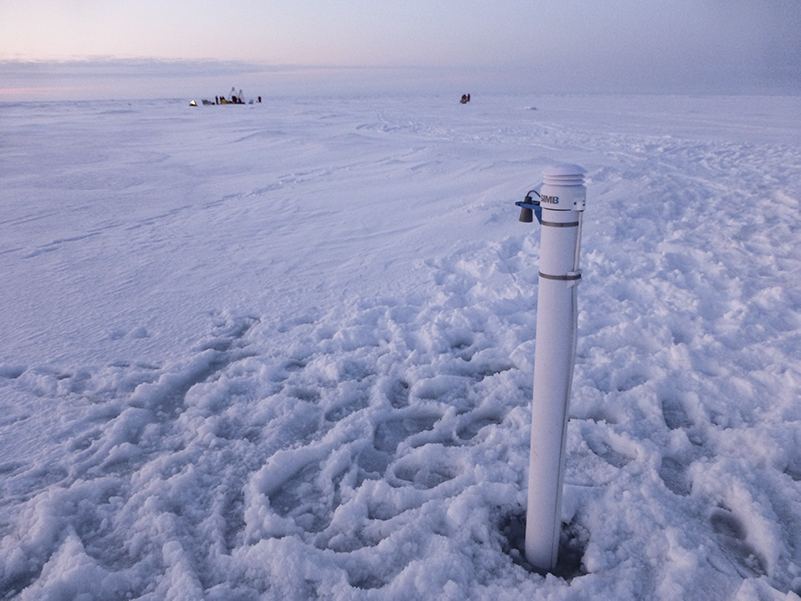 A V3 SIMB3 deployed at L1 on MOSAiC.
Crated with box top (as shipped)
Two SIMB3 being prepared for air shipping to Prudhoe Bay, Alaska. The SIMB3 box is designed for shipping by multiple modes, including truck, airplane, helicopter, and snowmobile transport.
Crated without box top
An SIMB3 with box-top removed. The base of the SIMB3 crate is a carry-case that keeps the two sections protected during transportation to the deployment site.