Autonomously measure three environments simultaneously with SIMB3, the world's leading through-ice observational platform.
EXTENSIVELY TESTED IN THE WORLD'S HARSHEST ENVIRONMENTS
10M+
DATA POINTS COLLECTED
50+
PUBLICALLY AVAILABLE DATASETS
Seasonal Ice Mass Balance Buoy 3
4-Season Through-Ice Observation
SIMB3 spans ice, ocean, and atmosphere to autonomously measure ice thickness, temperature, ocean and atmospheric data for up to a year.
Collect data in summer

High-precision sonic rangefinders directly measure ice and snow thickness even when the ice is warm and melting.

Set it and forget it

Install without tools in less than 30 min for fully-autonomous, 4-season operation.

Open-water deployable

Being waterproof and buoyant, SIMB3 is operable in open water, seasonal, and multiyear ice.
ADAPTABLE FOR YOUR USE CASE
Internet of Things, in the ice
A platform for autonomous observation
No matter your objective, SIMB3's extensible framework will boost your data collection capabilities in the world's harshest environments.
Results delivered instantly
SIMB3 is built on top of our real-time data management platform, so results are delivered to you and your collaborators immediately.
Ship by plane, train or automobile
No lithium batteries and a transport-optimized shipping crate means you can move your SIMB3 virtually anywhere in the world quickly.
A lengthy legacy of data
Derisk your observational campaign with nearly a decade and over $3M worth of research and development investment.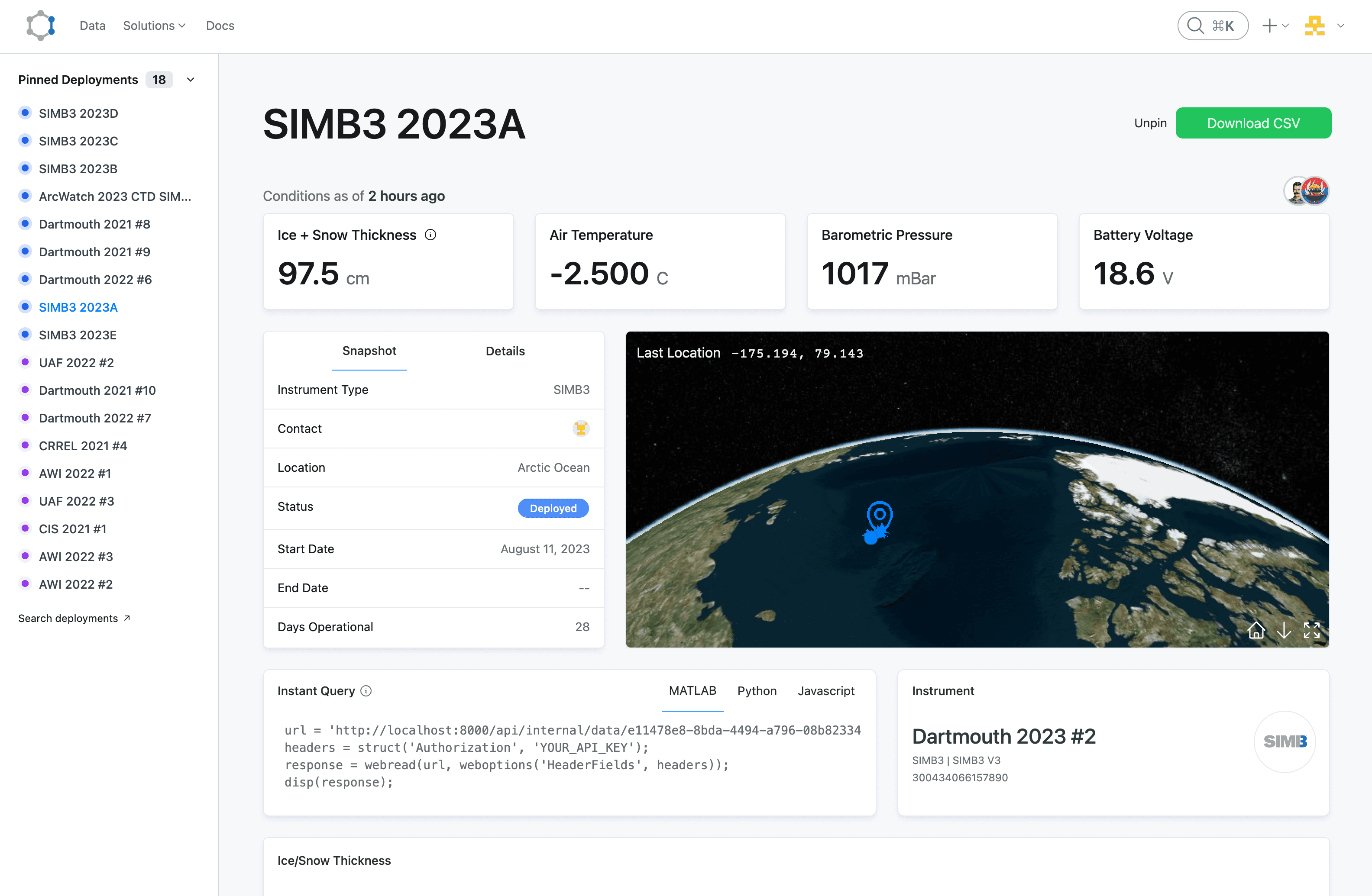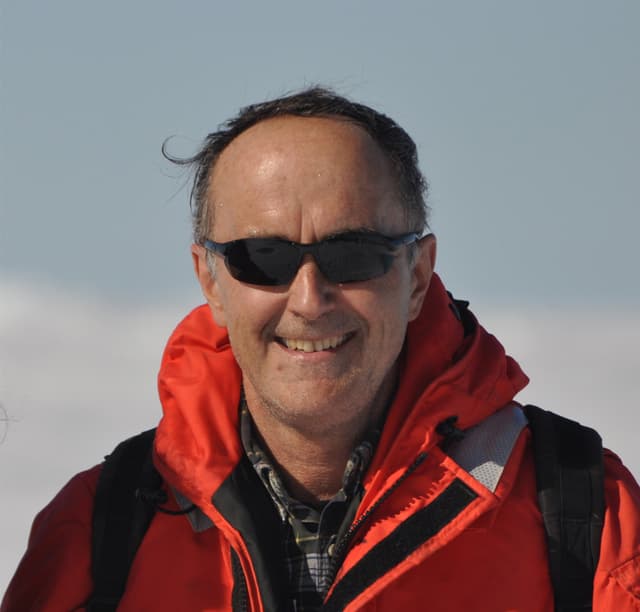 Dr. Don Perovich
"The SIMB3 is a central component of our research program. It provides enhanced capabilities for sea ice mass balance measurements in a package that is easier to ship, easier to install, more reliable and less expensive than previous models.
Professor, Dartmouth College
GET STARTED WITH SIMB3
Through-ice Monitoring,
24/7 - 365
Boost your observational capabilities with the world's leading through-ice monitoring platform.